Design Assist/Consulting
Many Contractors have found it helpful and cost saving to have us involved at the earliest stage possible in a project. Reword Design Assist|Consulting Paragraph 1: Although we do not staff engineers or designers, our experience in building offers great value to Architects, Engineers, Construction Managers, and Contractors. With our involvement, we can help engineer safety into the fabrication, recommend changes in design that will save labor cost, discuss ways to pre-assemble parts and pieces in the fabrication shop and ultimately save time and money in the field.
Early involvement helps us spot problems ahead of time and possibly save the Construction Team from having to make changes that may be expensive to correct if found later in the process.
It's always our goal to give the Owner the best and to work together to make the job go smoothly. Your reputation is important to us! Foundation Steel provides Design Assist services in Structural Steel, Metal Building Systems, and is able to work within an Integrated Project Delivery (IPD) model.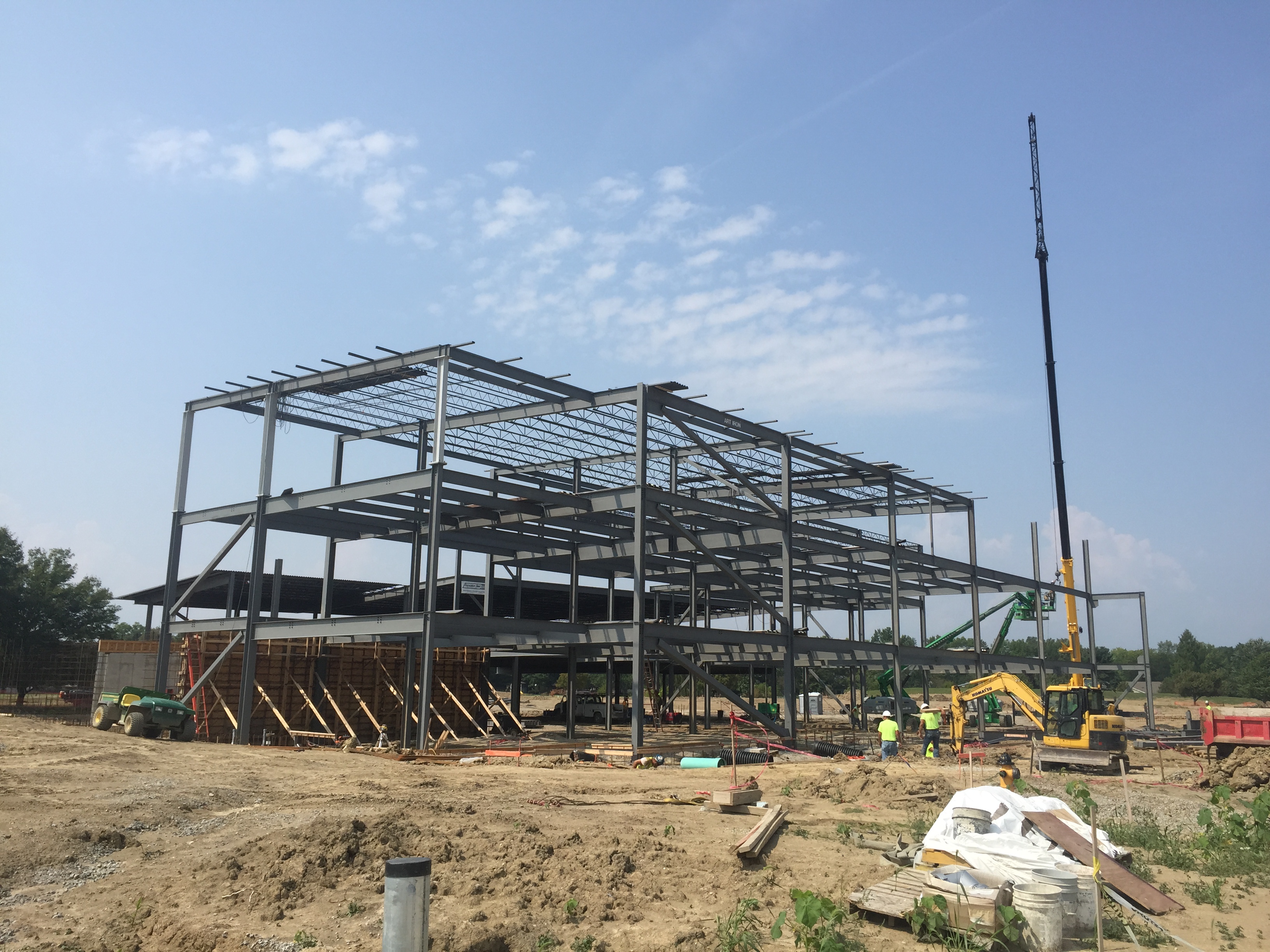 From our work on the The Andersons Headquarters.
"Foundation Steel is a trusted partner who consistently contributes to our shared success. "
"Foundation Steel was a true partner working through a late delivery of pre-engineered metal building siding."
"Foundation Steel knows how to get the job done. Whether it's a straightforward new build or a complicated tie-in to existing structures, Foundation will deliver a stellar finished product."
"They are not a 'not my problem' kind of company, but rather a 'let's tackle this together' type. How refreshing!"
Partnering Together For The Success Of The Project