BAMTEC Dynamic Twin MMR
BAMTEC will be available in Ohio/Michigan in the second half of 2023. BAMTEC Dynamic Twin MMR coming to Swanton, Ohio, the first of its kind. This machine will be able to process epoxy coated rebar, galvanized, or fiberglass (GFRP) material. Foundation Steel will be able to design and produce prefabricated and customized rebar carpets that can process bars from #3 to #11. This will be the most flexible solution to the market. Bars up to #6 are automatically processed from coil, resulting in a high degree of material efficiency. The machine pictured on this page is a similar machine, but our machine will tie instead of weld.
BAMTEC Cut Sheet: HERE
If you would like more information please email Danny Dymarkowski.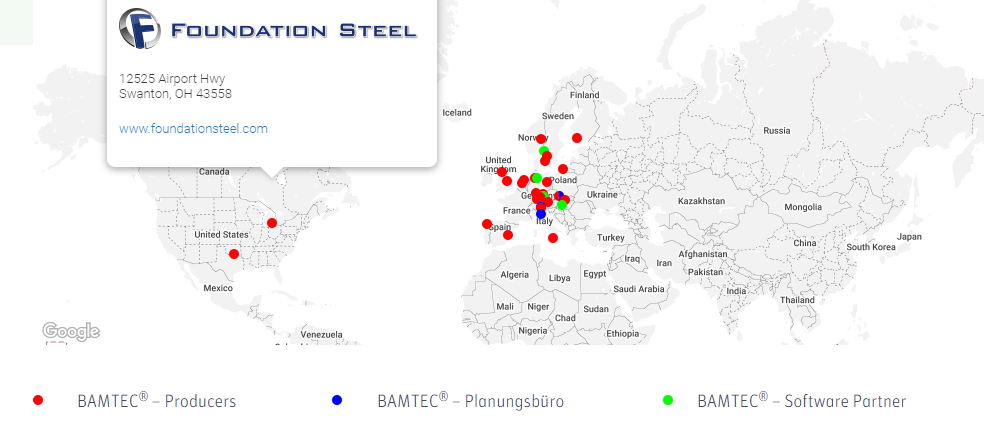 BAMTEC Reinforcement Technology – the most advanced, only automated, most efficient, and cost effective reinforcement solution for concrete slabs and walls.
Main advantages with BAMTEC:

BAMTEC® is a proven solution – for over 20 years

80% - 90% schedule acceleration

Reduction of total construction time

Material savings (up to 20% compared to mesh)

Simple installation = Higher quality 

Ergonomic working method on-site

Higher quality of installed rebar due to computer-controlled, prefabricated rebar elements.

Shortening the construction time saves a significant amount of money for the contractor

Increases competitiveness of union contractors
BAMTEC Dynamic would have been spectacular to use at the Stephens Rd Detention Basin.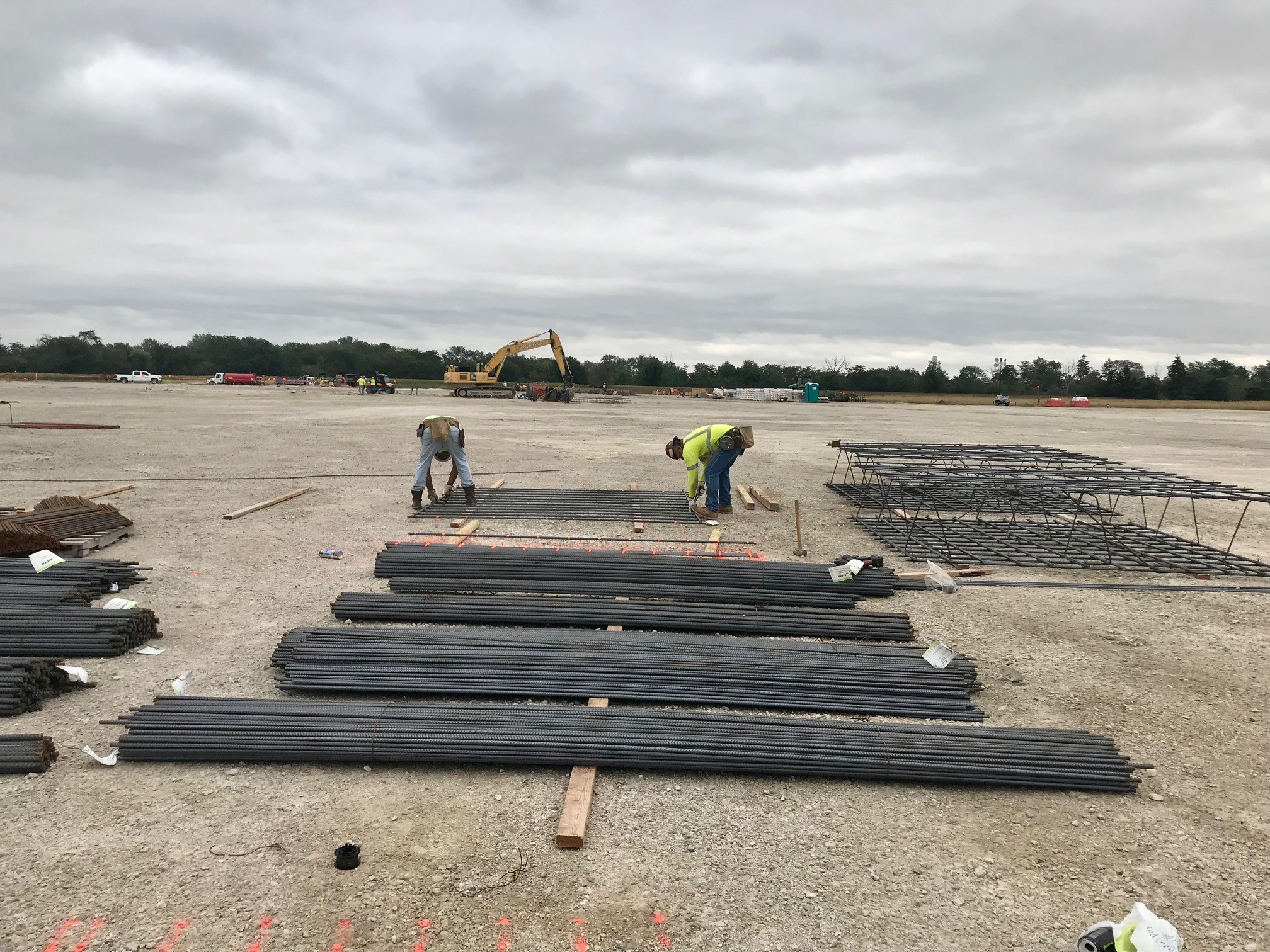 First Solar is another project that would have benefited greatly from our new BAMTEC Dynamic.
"Foundation Steel knows how to get the job done. Whether it's a straightforward new build or a complicated tie-in to existing structures, Foundation will deliver a stellar finished product."
"Foundation Steel is a trusted partner who consistently contributes to our shared success. "
"Foundation Steel was a true partner working through a late delivery of pre-engineered metal building siding."
Partnering Together For The Success Of The Project